VitalPro for Windows - Chart Settings
Previous / Next (Screenshot 8 of 15) Print-Friendly Version of this Page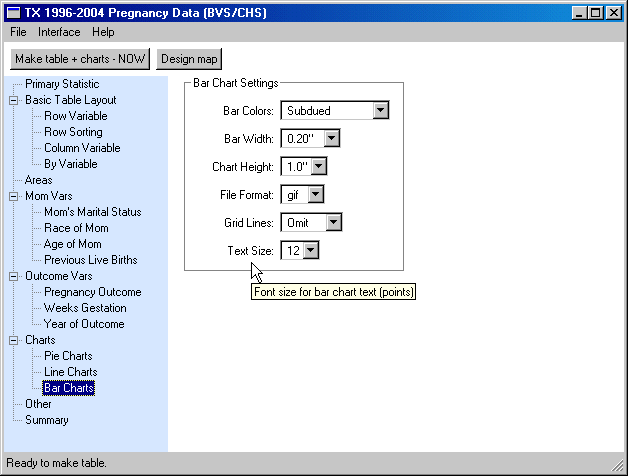 VitalPro for Windows lets you extensively customize chart output:
Simply select the desired choice for each chart setting.

The program automatically makes needed pie, bar, and line charts.

At any time, you may click on "Design Map" to change the design mode.

This changes the displayed settings to those related to designing a map.