VitalPro for Windows - Area Sets
Previous / Next (Screenshot 7 of 15) Print-Friendly Version of this Page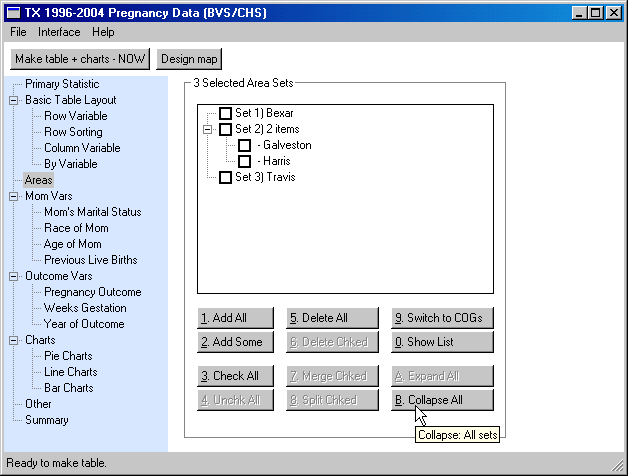 VitalPro for Windows lets you select any combination of area sets:
Click '1' or '2' to add all or checked areas, each area as a "set".

Click '5' or '6' to delete all or checked area sets.

Click '7' to combine checked sets into a new set, such as [Galveston, Harris].

Click '8' to split any checked sets.

When done, simply click on another setting, such as "Bar Charts".