VitalPro for Windows - Year Groups
Previous / Next (Screenshot 6 of 15) Print-Friendly Version of this Page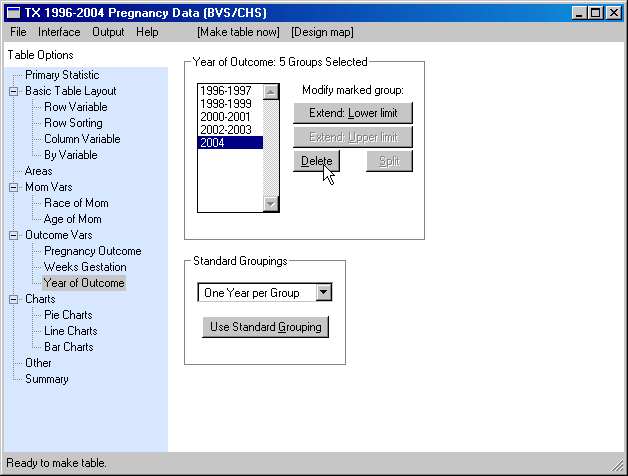 VitalPro for Windows lets you select any combination of year groups:
Multiple groups are used when year is the row or column variable.

Select a "Standard Grouping", such as "One Year per Group".

Extend the lower and upper limits of each group, as needed.

Delete or Split each group, as needed.

When done, simply click on another setting, such as "Areas".