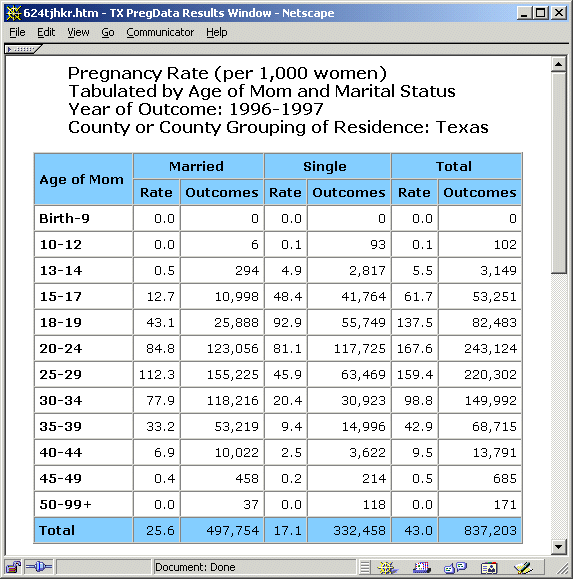 Other Data Sets Analyzed by Vitalnet

Vitalnet® is data warehouse / data analysis software for analyzing health data sets. Beyond health data, Vitalnet can analyze just about any large, complex data set. Key ways the Vitalnet professional solution provides best value include:

• Quickly makes publication-ready tables, charts and maps.
• Much easier and more productive than generic stats software.
• Fully customized, yet operational in weeks to months.
• Handles birth, death, MCOD, BRFSS, many other data sets.
• Both desktop (VitalPro) and web-based (VitalWeb) query systems.
• Much better value than "home-grown" or other alternatives.
• All needed technical & training support included with license.
• Flat-rate contracting simplifies budgeting and procurement.


---
Desktop
Browser
Tables
Charts
Maps
-- Platform Pictures --
-- Output Examples --

Other Vitalnet data scenarios include:

Vitalnet can handle virtually any data set, including benefits enrollment, birth defects, census, emergency room, food stamps, HIV / AIDS, health manpower, immunizations, infant death, lead screening, linked birth / death, Medicaid, Medicare, newborn screening, outpatient care, poverty, PRAMS, reportable diseases, TANF, trauma registry, unemployment, YRBS, and WIC.

Fill out contact form or call 888-709-5319 for more information.


---
Key concepts include: community assessment, data analysis, data mining, data warehouse, decision analysis, demography, disease surveillance, DRG, epidemiology, fetal deaths, health planning, health data, health database, health statistics, medical informatics, public health data, statistical analysis, trauma registry, web-based data query system, vital statistics.